A John Deere Gator equipped with a ZENA welding system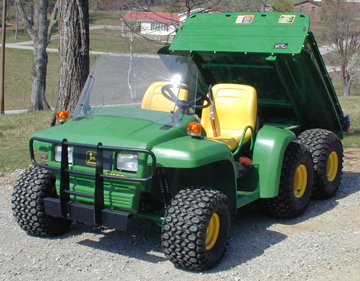 Doing double duty as a factory maintenance vehicle during the week and a farm utility vehicle on weekends, this diesel powered John Deere Gator is also a very mobile 150 amp, 100% duty cycle go-anywhere riding welder.

This installation was fairly straightforward. The power generator is mounted near to the existing alternator and uses the same drive belt. A small idler pulley was added to insure that the V-belt wraps well around the power generator's drive pulley.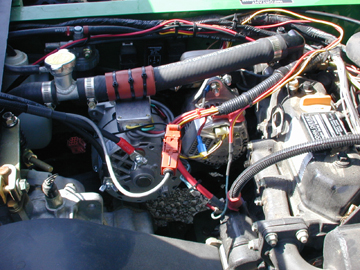 ---
ZENA™ is a trademark owned by ZENA, Inc. for its welding systems and related products.
US & Foreign Patents Pending
© Copyright 2000 by ZENA, Incorporated. All rights reserved.
[an error occurred while processing this directive]