Unique Electronic Control System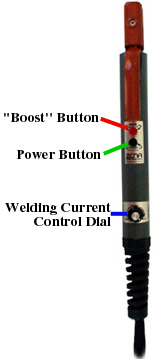 Allows the operator to precisely control welding current from controls built into our electrode holder. There is no need to vary engine speed to control welding power, nor does the operator have to go back and forth between the service truck and the work site to make adjustments to the equipment. The same control system makes controllable high current quick charging available for a small additional investment.

Improved Welding Characteristics over Old Fashioned Technology
ZENA welders produce a very high frequency pulsating DC output in both standard and reverse polarity modes and produces an extraordinarily fine bead and a welding joint with better appearance and less impurities than any other DC stick welders. When compared with the welding performance of other DC welders, the ZENA mobile welding system provides greatly increased welding efficiency (arc temperature and penetration). Simply stated, a 150 amp. output from the ZENA system is functionally equivalent to 180 amps. or more from an ordinary welder!

Models for Every Application
All ZENA welders/chargers are rated for 100% duty cycle operation.

Models range from our popular 150 amp welder (perfect if you typically use 1/8" rods and do not need to use rods larger than 5/32"), to our 200 (1/16" to 5/16" rods), 300, 400, 450, and 600 amp welders.

All ZENA welders are compatible with all types of AC or DC welding rods.

High quality 20 foot long welding cables are standard equipment on all models, and longer length cables (from 30 to 200 feet) are available on a custom order basis.

Hydraulic, Air, & PTO Drive Welders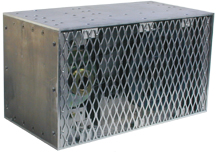 New for year 2000 are three unique self-contained welding systems designed for special applications, including OEM service truck / truck body systems:
Our hydraulic drive welders are perfect for use on modern service trucks. Complete ready to bolt on units are available or use a parts kit to incorporate the welder into a unique truck application.
Our compressed air driven welder is designed for mining applications.
And our PTO drive welder can be used on any farm tractor with a standard 3-point hitch and 540 RPM PTO.
Accessories
Control vehicle engine speed and conserve fuel when not welding. Easy to install throttle control devices are available which have been designed to work perfectly with your welder's controls. Push the "power" button on your welding handle and your engine speeds up to a fast idle for welding -- when you let the button up, the automatically engine drops back to an idle.
Accessories to support high amp charging functions are also available. As are accessories which allow you to use ZENA power generators as high output alternators.

Made in the USA
ZENA mobile welding equipment is manufactured in the USA by ZENA, Incorporated and is sold with a 36 month limited warranty.
For more information:
e-mail: contact@zena.net
Toll Free in USA: 877-ZENA INC (877-936-2462)
From outside USA: 615-897-2011
Or via Fax: 615-897-2023
CLICK HERE to Order Literature
---

ZENA™ is a trademark owned by ZENA, Inc. for its welding systems and related products.
US & Foreign Patents Pending
© Copyright 1998,1999 by ZENA, Incorporated. All rights reserved.
[an error occurred while processing this directive]